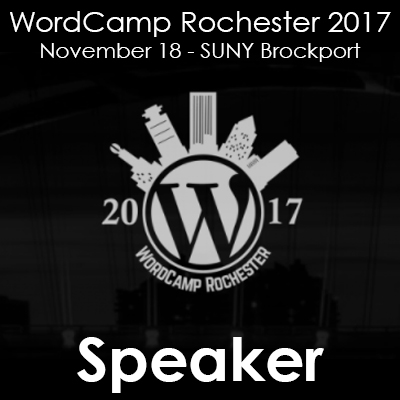 No doubt, as you have read, it's been an exciting year for me and WordCamps. A spur of the moment idea for a Women in WordPress panel, and an excellent reception of the panel this past July at WordCamp Ottawa, has lead to newfound confidence, and applications to different WordCamps.
While doing a Happiness Bar shift at WordCamp Montreal, I was speaking with the organizer of WordCamp Rochester, and she invited me to apply this year to their WordCamp. Well, I'm pleased to say that I was accepted, and I'll be moderating the Women in WordPress panel.
What I like about this approach is that each time I moderate, or participate in this panel, we get different perspectives. Learn from different people.
I'm excited to travel to Rochester for the first time this November – we've got a small but strong Canadian contingent going down. I hope to see you there, and if not, please tune into WordPress.tv to watch the panel once it's published, post camp.