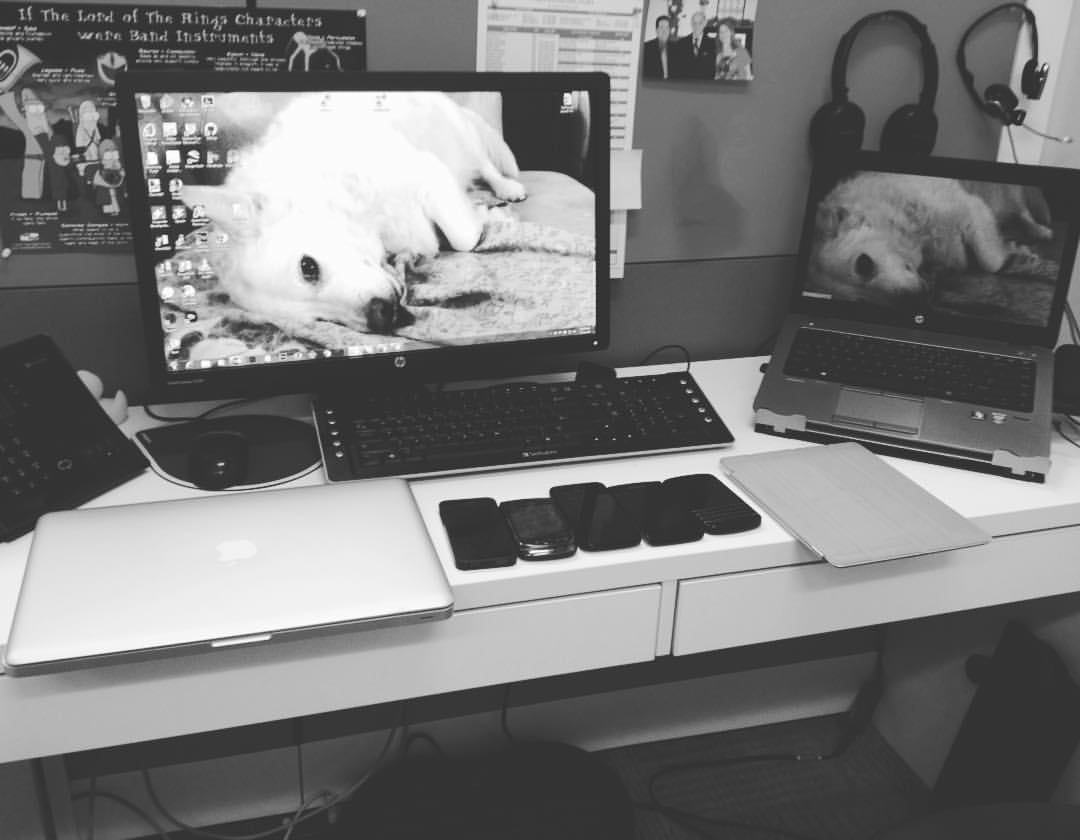 This year, I decided early on that I would attend WordCamp Montreal no matter what. It's only a two hour train ride, I'm friends with a lot of the Montreal WordPress community, and it was their 10th anniversary. Of course, I applied to speak – and I was honoured that I was selected for the second year in a row!
The fun began before I even got to my hotel room. As some readers might know, Via Rail is celebrating their 40th anniversary. To my surprise, it seems that they have an anniversary car – that you may or may not randomly end up on if you travel economy. I ended up on said car, where they literally had a red carpet for us. We also got candy, a luggage tag, a free sandwich, and $40 travel voucher! Not a bad way to start the weekend.
I had a fantastic time at the speaker dinner that evening, reconnecting with old friends, and making new ones. I received my speaker gift – a reusable water bottle that definitely came in handy throughout the weekend.
On Saturday, I was in the second slot of the day, downstairs in the basement (same room that I spoke in for my lightning talk last year!). My talk was a new one for me, "The Importance of Community and Getting Involved". My goal was, through my own personal journey from being just a WordCamp attendee, to a speaker, organizer, and heavily involved member of the WordPress community – to encourage others to get involved in some shape or fashion.
At first, I wasn't sure how well it went, while nobody interrupted me, I only had one question at the end. However, throughout the weekend, other attendees came up to me, saying they appreciated my passion for community (and that it really showed), and also that they were surprised that there were so many opportunities to get involved! That feedback alone made me realize that I made an impact on at least one person, so it was so worth it.
I also attended sessions! On day one, I didn't get to sessions until after lunch – but I'm glad I did. The first two I attended were both about workflows. Ann's session was great to affirm the decisions I plan on implementing over the next few months – and Vincent's presentation on Gulp made me realize how much I can automate things – shoutout to Vincent for doing a LIVE demo, on his first time speaking!
Later that day, I attended Meghan's talk on bridging the gap between design and development, and Elana's talk on web design trends. Both were very interesting, and I look forward to re-watching them on wordpress.tv once they are published.
The day was capped off with a delicious vegan meal with friends at The Green Panther, and a fantastic afterparty.
Day two (today) was more relaxed. I attended more dev-oriented talks. First up was Josh's talk on advanced block development – and of course, my mind was blown. I love listening to Josh's presentations, even if it takes multiple watches and code attempts to understand the material. Etienne then presented about headless WordPress, and GraphQL and React. The headless WordPress concept really intrigued me, and I'm looking forward to taking some time to understand it better, and see if I can implement it within my own workflow.
The last session that I attended was about how shipping with WP-CLI was awesome, by Dwayne. Like Josh, I love listening to his presentations, and I definitely got a few nuggets from it, as I'm just starting to experiment with WP-CLI.
So, as I sit here on my train ride home, I say KUDOS to all involved with WordCamp Montreal. To the organizers and volunteers – you put together a smoothly run camp, and the green initiative this year was well received. To my fellow speakers, thank you for sharing your passions and nuggets of knowledge. And to all the attendees – you are awesome for taking a weekend to get some learning and community building on.
Stay tuned, I hope that I'll be announcing my next WordCamp soon!